---

This year CAANH will again participate in the Champions for Charity, which will be on Thursday, December 5 - Saturday, December 7, 2013. 25% of your purchases will be donated to CAANH when you present your Champion Card at the time of the purchases during the event. If you have participated last year, your Champion Card should be mailed out to you automatically in the coming week. To register for your complimentary Champion Card and for more information about Champions for Charity® visit www.championsforcharity.org, call 516.627.2277 or visit Americana Manhasset's concierge store.
Last year your supports during the event contributed substantially to our programming budget. We hope that we can count on you again this year!

2013 Schedule: January 14 – June 17, 2013
(Monday) 10:00am - 3:00pm*****
Clinton G. Martin Park (Corner of Marcus Avenue & New Hyde Park Rd.)
1601 Marcus Avenue, New Hyde Park, NY 11040 516-869-6311
Michael J. Tully Park
1801 Evergreen Avenue, New Hyde Park, NY 11040 516-869-6311




In 1997, the Chinese American Association of North Hempstead was formed by a group of Chinese American families. Since its inception, CAANH membership has grown to more than 200 families in the North Hempstead, Long Island area. CAANH is a non-profit and non-sectarian organization committed to promoting intercultural exchanges within our communities. The association's objectives are:
To cultivate goodwill and introduce the Chinese culture and traditions to the community.


To promote community participation and awareness among our members.


To encourage quality education and sponsor scholarship programs for our children.


To represent the interests and concerns of Chinese residents in the community.
To achieve these objectives, the association organizes and sponsors many social, cultural, and educational activities that are open to our members and residents in the nearby communities. The association is also very active in volunteering and supporting school events held in the various school districts of our members. Through a lot of hard work, dedication and the support of our members, the association has made significant strides in promoting the image and interests of Chinese Americans.
In 2004, through the generous help of Senator Balboni, also an active member of CAANH, CANNH has secured a state grant for promoting our culture in the community. A large majority of our members resides in the Manhasset and Herricks school districts, but we are continuously expanding and looking forward to work with all Chinese families in the greater North Hempstead area.
CAANH Board Member 2012-2014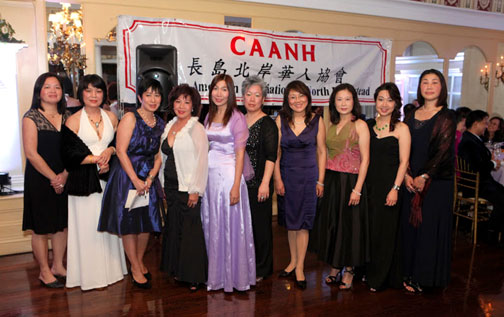 Co-Presidents

Mrs.Gloria Juang


Co-President/Education

Mrs.Jennifer Chiu

Secretary

Mrs.Lana Choy

Treasurer:

Mrs.Ting Ting Dai

Public Relations:

Mrs.Shirley Chow

Membership:

Mrs. Cora Yim
Mrs. Christina Cheng

Activities

Mrs. Janice Lin
Mrs. Winnie Lee
Mrs. Ying Song
CAANH Board Member 2010-2012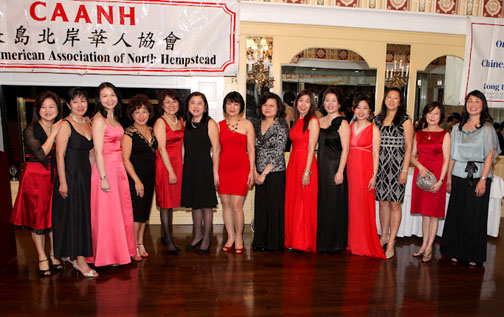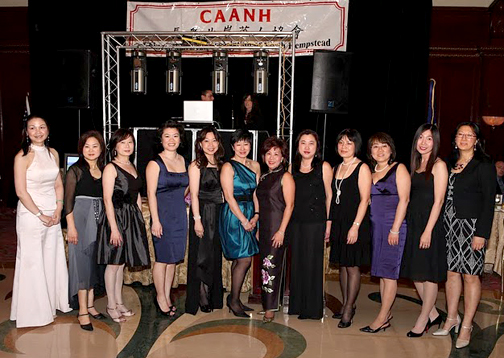 CAANH Board Member 2008-2010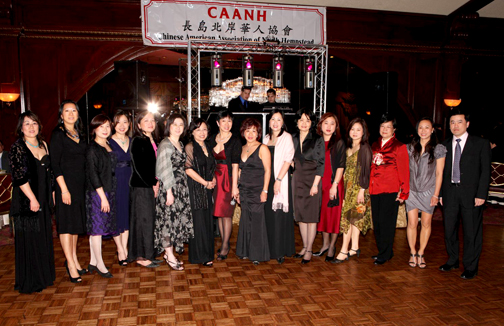 CAANH Board Member 2008-2010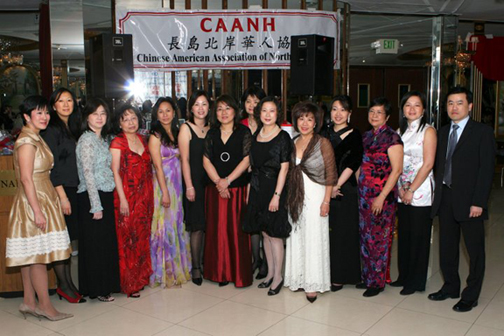 From Lef to Rightt: Ms. Lana Choy (Co-President), Ms. Angela Lee(Education), Ms.Linna Wu (Treasurer), Ms. Alice Chan (Co-President), Ms. Carroll Ho(Activity), Ms. Sonia Chan(Education), Ms. Shirley Chow(Public Relations), Ms. Janis Woo (Corresponding Secretary), Ms. Ting Ting Dai(Education), Ms Cora Yim(Membership), Dr. Gloria Juang(Secretary), Ms. Joanna Lee(Membership), Ms. Teresa Louie(Vice-President), Mr. Ping Cheng(Vice President)